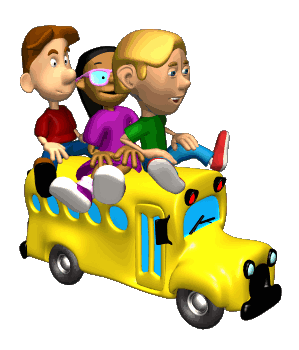 Dear Parent/Guardian,
We are so excited to work with your child during their first school experience at Belmar Elementary School. We will be sending home a weekly letter to keep you informed as to what we are doing in the classroom. Listed below are a few reminders that will help to make the transition a smooth one.
1. School is from 8:05-1:10 PM. Half day session is from 8:05-1:00. Lunch will be served on half days. School drop off and pick up will be on the 11th Ave. side of the school building.
2. Please pack a healthy snack and a drink for your child every day.
3. Please label backpack, lunchbox and other belongings with your child's name.
4. If your child is late for class, he/she must report to the front office before coming to class.
5. Please send in a change of clothes (shirt, pants, socks and underwear) for your child in a plastic bag with your child's name on it.
6. Please bring in your child's school supplies and photos (2- 4x6 or 3x5 pictures of your child and 1-family picture) from the Pre-K supply list and return any important forms as soon as possible.
7. If your child would like to celebrate his/her birthday in class, please let us know in advance.
8. Gym days are Wednesdays and Fridays. Please have your child wear sneakers on those days.
9. Please pack a healthy lunch (sandwich, juice box and fruits) for your child. Your child may also purchase school lunch. Please put lunch money in his/her folder. LUNCH WILL BE SERVED IN THE CAFETERIA.
If you have any other questions or concerns, please feel free to contact us. We look forward to a wonderful school year with you and your child.
Sincerely,
Mrs. Glab
Miss Zupko
Mrs. Miller