Welcome to Mrs. Dana's Cl
ass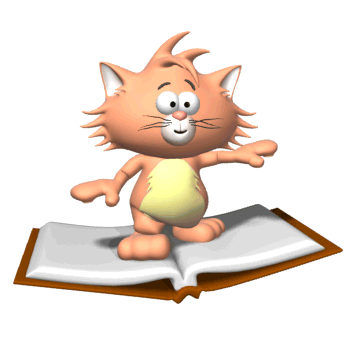 The LLD (Learning and Language Disabled) classroomexperience at Belmar Elementary helps students in grades K-8 grow academically,socially and emotionally. The teachers fit the program for the student rather than fit the student into the program. Students apply what they learn inside the classroom to real world experiences. The teachers meet the individual needs of each student and provide the best education possible. The classroom climate is warm and inviting for all students. The students are always engaged in meaningful hands-on- learning experiences that explore different concepts throughout the curriculum. The teachers facilitate cooperative learning experiences that provide opportunities for growth.
The classroom goals include promoting positive citizenship behavior, mastery of basic skills, exploring interpersonal relationships,building upon emotional and physical well being as well as implementing moral and ethical characteristics. The teachers always differentiate instruction,keep students actively engaged and provide unconditional positive reinforcement. The LLD classroom experience at Belmar Elementary prepares students for high school, vocational opportunities, and the real world.
I am very exicited to say that we are successfully making our way through a very busy and productive school year! Thus far we have enjoyed many rewarding accomplishments and have had a very eventful few weeks. We have been working hard in all subject areas! Everyone is taking on new spelling words and reading new stories. We are also continuing to work on our addition, subtraction, time and money while being introduced to new concepts and strategies! We look forward to continue working on projects and experiments in Science!
Discipline
I believe in fair and consistent discipline that teaches students to be responsible for their actions. At school, I try to create a safe environment where courtesy and kindness prevail and where there is respect for differences in other people, customs and cultures.
1. Raise your hand when you need to ask or tell something.
2. Listen and follow directions.
3. Keep hands and feet to oneself.
4. Show respect to teachers and peers.
6. Eat breakfast before school.
7. Come to school prepared with homework assignments.
8. Walk in classrooms and hallways.
9. Take your time when completing tasks.
11. Always try the best you can.
1. Student verbal reminders
2. Student changes color card to yellow
3. Student turns color card to red
4. Student loses free/play time - parental contact
The students will have assignments in spelling and math Monday - Thursday. They will also have occasional assignments in science and social studies. Homework reinforces classroom lessons. It is critical that students receive guidance during completion of homework assignments and/or someone to look over assignments after completed. Action 100 homework is a part of the students' overall grade.
***Please do not hesitate to contact me with any questions or concerns regarding your child. I believe that communication among parents, students and teachers is critical in assuring student success!
Mrs. Dana
Websites
Language Arts
Language Arts
Science
Animals
Social Studies
Math
Art